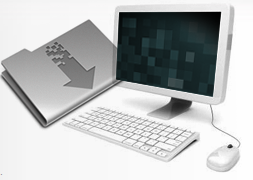 Meridian Investigative Group, Inc. offers unrivaled service by utilizing our professional staff and licensed investigators.
Assign a Case
Client Testimonials
"I use Meridian because they are very dependable. They are also great on last minutes assignments. Meridian is also good about providing a phone status update, and make recommendations, when they feel a claim needs additional assignment..." -Valerie C.
"Meridian is among our top choices for our surveillance needs. They are excellent at last minute, or rush, assignments. The "personal touch" they offer is what keeps us giving them more business. I highly recommend them. "-Amy D.
"Meridian has taken surveillance to a new level. I have been in the business for 20+ years and have had the opportunity to work with a lot of surveillance companies. Meridian's approach to pre-investigation (CPR program) certainly affords you the opportunity to make a more... "-Kim P.
"When results count and time is short, I call Meridian. Meridian responds quickly with thorough and professional service. We use them for all of our investigative needs." -Julie C.
"I use Meridian for their prompt and effective service. They are consistent in pricing, which my customer loves. The service they promise is provided timely with great investigators that will call in if they see additional time is needed on a particular case..." -Ramona N.
"My organization recently utilized Meridian and obtained stellar results. The services provided were impeccable and the customer service was exceptional. The information garnered not only provided guidance on case management but illustrated methods to reduce future liability exposure..." --Dei S.
"I always use Meridian for all my surveillance needs. They are always professional and able to work with me when I need rush cases. They have help me defend some tough claims with their work and great investigative skills." -Mindi F
"GREAT WORK!!!!!!!!!!!!!!!!!!!!!!!!!!!!!!! We got a full duty release. Every day you got great work and details the physician felt was unbelievable. Thanks again." ~Lydia P.
View All Testimonials
Download Brochure
Download Unmanned Flyer